Israel Keyes was a serial killer, bank robber, arsonist, and burglar whose crimes spanned many states within the United States and occurred as far back as 1996 until shortly before his arrest on March 13th, 2012. This case is unusual because of the meticulous care taken to cover his tracks, and him choosing victims at random. For example, in one case he flew from Alaska to Chicago, rented a car, and drove 1,000 miles to Vermont before he picked his victims at random and used a "kill kit" he had hidden in the area years prior. His kill kits often contained materials to dispose of bodies, weapons, and money he obtained through bank robberies. The details of many of his murders are still unknown and authorities are still investigating them to this day. Keyes died via suicide while waiting for his trial for kidnapping and murdering Samantha Koenig.
Early Years and Family
Keyes was born on January 7, 1978, to a large Mormon family, in Cove, Utah. The second of 10 children, Keyes, and the other children were homeschooled. When Keyes was between 3 and 4 years old, his family deconverted from Mormonism and began practicing a radical Fundamental Christian faith that Keyes described as a more "militia type of church". The family attended at least two churches, the Ark, and the Christian Israel Covenant Church, that taught "Christian Identity", an ideology that is known to be antisemitic and racist.
Between 3 and 5 years old, around the time of the religious conversion, Keyes and his family relocated to Colville, Washington area where they lived an "Amish" lifestyle. They lived in a one-room cabin that Keyes's father built without running water or electricity. It was here that the Keyes family became friends with Chevie Kehoe's family, who committed 3 murders in 1996. By his teenage years, Keyes lost his faith in Christianity and temporarily became interested in Satanism.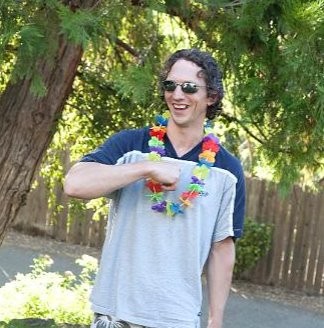 At some point, Keyes was disowned by his father and not permitted to see his mother for an extended period of time. His relationship was often "hot and cold" with his family for many reasons including his atheism, his choice in women, and joining the military. By the time of Keyes's father's death in 2003 or 2004, Keyes and his father were on "ok" terms.
Work History
On July 9th, 1998, when Keyes was 20 years old, he was processed out of Albany, NY into the United States Army and served until 2001. He served at Fort Lewis and Fort Hood and had a temporary duty assignment in Egypt between January 15th and June 1st, 2000. Keyes was awarded several military decorations and was discharged at the rank of specialist.
Former Army buddies described Keyes as being quiet and reserved but noted that he drank excessively on the weekends and liked the horrorcore group Insane Clown Posse. During their tour in Egypt, after being teased about his "Amish" upbringing, his Army friends branded a pentagram on him while they were all drinking.
At some point, Keyes applied to the Police for Port Gamble S'Klallam Tribe to become an officer but was never hired on. In 2002, Keyes was interviewed for a position at the Neah Bay Tribe's Park and Recreation and was hired. A coworker there said that Keyes was a good worker, had superb carpentry and mechanic skills, and that they eventually became friends through their mutual love for NFL football. They would hang out, drink together, and have barbeques. This coworker also described a time where Keyes branded the anarchist's "A" on his chest with a coat hanger and a propane torch while they hung out at Keyes house.
After relocating to Anchorage, Alaska, Keyes started a construction business in 2007 called Keyes Construction. Through his company he would work as a contractor, handyman, and construction worker. He kept this business until his arrest.
Relationship and Parenthood
In December of 2000, while Keyes was stationed in Fort Lewis, Keyes met his future wife through a phone chat line. They began dating and within 2 months she found herself pregnant with Keyes child, having already had an older son from a prior relationship. Initially, Keyes did not want them to keep the baby. Soon afterwards though, they made up and decided to keep the baby. Keyes then moved to Neah Bay to support her since she was not working at the time.
By the December of the next year, Keyes became engaged to her. His fiancé noted that Keyes was very tight with money but was not the jealous type, watched normal pornography and had no unusual fetishes, and was never violent. She went so far as to say that she would try to "push his buttons" to get a reaction but could never get one.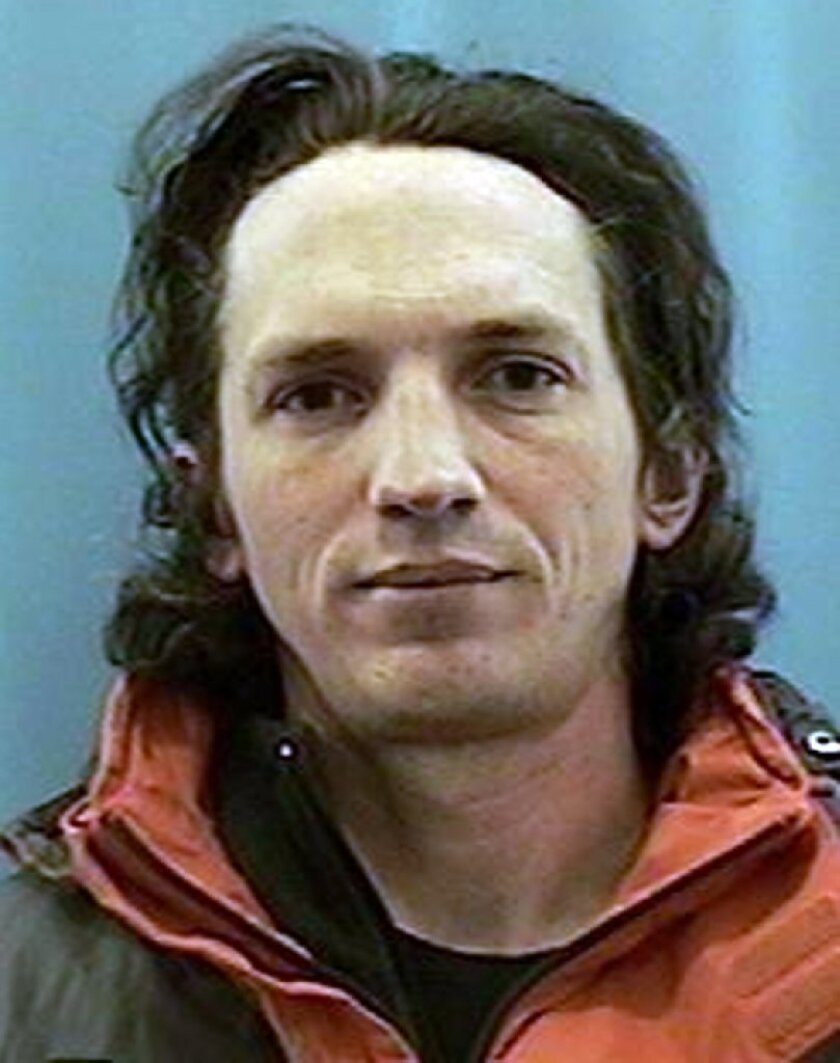 By May of 2004, they broke up and he moved into his own house in Neah Bay, though they still continued to see each other casually. Keyes had a few girlfriends before finding his next long-term relationship in 2005, which whom he stayed with until his arrest. In 2007 his girlfriend moved up to Anchorage, Alaska for a job opportunity, and 6 months later Keyes followed her there with his daughter.
Keyes is reported to have had a great relationship with his daughter. A coworker of his said that he was very protective of his daughter. So much so that he said the way that he knew that Keyes trusted him was that Keyes had let him drive his daughter to the airport one time. He would regularly be the one to do his daughter's hair, often in pigtails or French braids, a skill he acquired from his sisters in childhood.
Everyone, including exes, friends, and coworkers described him as an excellent worker, good boyfriend or husband, and great father with no signs of aggression or criminal behavior.
Samantha Koenig
On February 1st, 2012, Samantha Koenig was working alone at the Common Grounds Coffee Stand in Anchorage, Alaska near the intersection of Tudor Road and Fairbanks Street.
At approximately 10:00 p.m., Keyes parked his truck across Tudor Road in a Home Depot parking lot and walked over to the coffee stand, threatening Samantha with a gun. He then proceeded to climb through the window, robbed the coffee stand, and led Samantha out of the small building after binding her hands with zip ties. She managed to escape his grasp while on Tudor Road, where Keyes had to chase and tackle her and held the gun to her side to get her to his vehicle.
At 10:33 p.m. Samantha's boyfriend arrived at the coffee stand to pick her up after work, but the Common Ground Coffee Stand seemed to be closed without any sign of Samantha. The lights were off, and the stand appeared to be locked up for the night. Her boyfriend tried to text and call her without a response.
While out of state, Samantha's boss checked his internet-based security system only to find that Samantha had been abducted. Security system footage showed Samantha putting her hands up as a sign of submission, giving Keyes the money out of her register, then Keyes climbing through the window and leading her away at gunpoint. Authorities were then alerted.
At 11:24 p.m., Samantha's boyfriend got a text that said "F U asshole I know what u did I am going to spend a couple of days with friends need time to think plan actig weird let my dad know". Based on the way the text was written, spelling errors, and phrases used, Samantha's boyfriend did not think she was responsible for the text he received from her phone. At 11:53 p.m. he got another text that said only "F U". He tried texting and calling more but did not get a response.
About 3 hours later at 3:00 a.m. on February 2, 2012, Samantha's boyfriend witnessed Keyes outside of his house rummaging through his and Samantha's shared vehicle with a mask on. He did not think the two incidents were related and had not yet known that Samantha had been kidnapped. Stolen from the vehicle was Samantha's driver's license and his Credit Union One debit card that went to a shared account with Samantha. Approximately 30 minutes later, Keyes attempted to withdraw money from a local ATM wearing a black hoodie, sunglasses, and black gloves.
Keyes drove around with Samantha in his truck for a couple of hours, only stopping at a local Anchorage park to use cable ties to secure Samantha to a bench in his truck. When he deemed it late enough that he would not be detected by his girlfriend or neighbors, he brought Samantha to a shed in front of his garage at his house that he had set up two days before anticipating abducting someone. He had put down a tarp, a foam mat, a sleeping bag, two space heaters, and a radio.
Once Keyes got Samantha into the shed, Keyes bound her with zip ties and rope, and proceeding to sexually assault her over a few hours. After the sexual assault, Keyes murdered Samantha then wrapped her in a tarp and placed her inside of a cabinet that was inside of the shed.
Immediately after Samantha's murder, Keyes went inside, took a shower, got his daughter ready for their flight from Alaska to Huston Texas, and called a cab to the airport. Keyes then purchased a rental vehicle in Texas, which he put 2847 miles on, and drove to Lafayette, Louisiana. At the same time as he was arriving at Lafayette, Louisiana, Anchorage Police Department was requesting assistance from the FBI in identifying Samantha's kidnapper.
In Louisiana, Keyes and his daughter went to a "kid's Mardi Gras" before going on a 5-day cruise on the 6th of February. This Carnival Cruise from New Orleans was not unexpected, with his daughter's mother being aware of it for months ahead of time. The night before, Keyes's daughter's mother called and noted that nothing seemed out of the ordinary. Her daughter just told her that they were packing for their trip. Despite how normal everything seemed, Keyes would abduct and murder Samantha a couple hours later. After returning from the cruise, Keyes and his daughter spent time with family in Texas.
On February 13th, Keyes left his family's home in Texas before the sun rose, leaving a note on the bed saying that he had to fix his windshield and find a place to hide his guns. His family texted him from the shared family phone and said that they could bring his guns to someone's house for him, but he did not respond. The next time the family was able to get ahold of him was at nighttime when he said that he was "stuck in the middle of nowhere". The family tried to text him several times offering to pick him up but didn't hear anything from him again until the following evening when he asked to be picked up. Despite going to where he said, they could not find him, and his family ended up sleeping in their van in the parking lot of a mall in Cleburne waiting for him. The following morning, on the 15th of February, he called and said he was on the other side of the mall. When they found him he said he had run out of gas, had gotten his rental vehicle stuck in the mud, his cards had been frozen, and he had not eaten or slept in two days.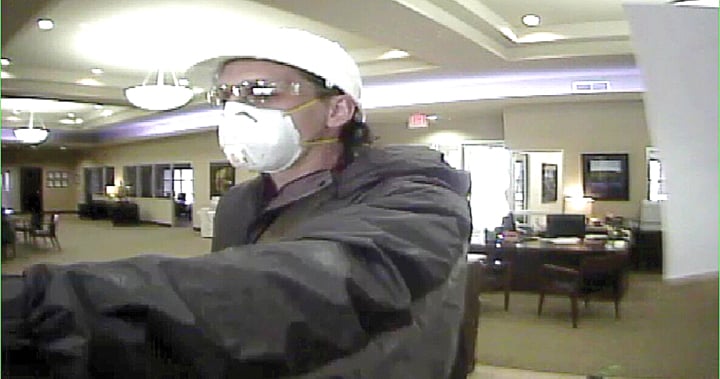 On the 16th after getting back to his family's residence he rescheduled his and his daughter's flight to Alaska since he caused them to miss it. After getting new tickets for February 18th, Keyes left his family's house and did not return for several hours. This was later determined to be because he was robbing the National Bank of Texas in Azle, as well as taking jewelry from a home before lighting it on fire, burning the 3500 square foot home to the ground. That evening, he met with members of his family's church. The following day he was not present at his family's home, and then the next day on the 18th he flew back to Alaska with his daughter.
When Keyes returned to Alaska, Samantha's father had already been heavily fundraising for his daughter's return or any information regarding her disappearance on Facebook. He explicitly told the public that he would give all of the raised money, no questions asked, to the kidnapper for Samantha's safe return. One of his Facebook posts stated "…WHOEVER HAS MY DAUGHTER JUST RING HER ANYWHERE, TO A HOSPITAL, HOMES, SEND HER IN A CAB HOME ANONYMOUSLY, AND I WILL LEAVE ALL THE MONEY WE HAVE COLLECTED IN A CERTAIN PLACE OF YOUR CHOOSING WITHIN MINUTES OF YOUR INSTRUCTIONS, JUST RETURN HER TO ME."
Keyes removed Samantha's body from the cabinet and used a hair blow dryer to thaw her body. He posed her body to make it appear as though she was still alive, which included sewing her eyes open with fishing line. He styled her hair and used her makeup that was in her purse to make it appear as if she was not already deceased. He then took a photograph of her with a 4-day old copy of the Anchorage Daily News newspaper. After printing out the photo with a color ink jet printer, he used a type writer to write a ransom note on the back. After this was completed, Keyes placed plastic on the floor and portions of the walls before dismembering Samantha's body. He then spent several days disposing her body in Matanuska Lake.
After disposing of her body, Keyes removed the cabinets and portions of the flooring and insulation to get rid of blood evidence before replacing the floor. He also burned Samantha's clothing and purse, a bloody sleeping bag from the assault, and wood from inside of the shed.
On February 23, 2012, Keyes again texted Samantha's boyfriend from Samantha's phone and gave him instructions on how to find the ransom note. Samantha's boyfriend then called Samantha's father who called the police. The ransom note and picture was found at Conner's Bog Park in Anchorage under a missing dog flyer for a dog named "Albert" as the text message said. The ransom demanded $30,000 and did not threaten any consequence if the ransom was not met. Instead, it said that in exchange for the ransom, the boyfriend would receive a text that gave the location of a packet of information that would give law enforcement all of the information they needed to know to find Samantha. The note also included her boyfriend's debit card number. The note read in part that "I may not use the card much in AK due to small pop but as I will be leaving soon, I will be using it all over" and "she almost got away twice, once on Tudor and once in the desert. Must be losing my touch".
On February 29, 2012, Samantha's father deposited $5,000 into the account. At 10:13 p.m. Keyes sat in his girlfriend's 2007 Nissan Xterra for several minutes outside of an ATM before a failed attempt at withdrawing the ransom money wearing facemask, glasses, and dark clothes. At 11:56 p.m., he successfully withdrew $500 at another ATM in Anchorage.
About a week later, Keyes flew his daughter and himself to Las Vegas, Nevada before renting a white Ford Focus at the airport and driving south to go to his sister's wedding in Wells, Texas. On his drive, he used Samantha's boyfriend's debit card in Willcox, Arizona, Lordburg, New Mexico, Humble, Texas, and Shephard, Texas.
On March 8th, 2012, Keyes and his daughter arrived at his mother's house at 10 p.m. in preparation for the wedding. He explained that he drove from Los Vegas to Texas because the plane ticket to Los Vegas was the cheapest he could find. Keyes also told his family that his girlfriend had to work and that's why she would not be attending the wedding. On March 13th, Keyes was apprehended by authorities in Texas.
Other Crimes and Murders
Keyes has admitted to other crimes, including having murdered 8 other victims. His death has complicated solving many of the crimes, but his DNA is on file.
Keyes is suspected to have burglarized upwards of 30 homes across the United States including one confirmed in Texas that he lit on fire. On top of the bank robbery in Texas the same day as the Texas burglary, Keyes has also been confirmed to be the perpetrator of a bank robbery in Tupper Lake, New York in April 2009. Other bank robberies are possible. It is also believed by authorities that there are several more "kill kits" hidden around the country.
Keyes's first known violent crime is thought to have occurred between June 1st and September 1st of 1997 where he abducted and raped an unknown female near Maupin, Oregon. Keyes also admitted to murdering a person in upstate New York in April 2009. Authorities find his admission credible, noting that Keyes has ties to New York and owns 10 acres and a run-down cabin in Constable, NY, and had been confirmed to have committed a bank robbery around the same time. It is also believed that he murdered a couple and an unrelated victim in two separate incidents in Washington State.
The FBI has asked for the help of the public in solving cases relating to Keyes. They have published his known movements that can be found here. It may prove useful to look at his travel history to determine where and when he likely committed a serious crime. For example, between February 6th and February 13th, 2004, Keyes rented a silver Volkswagen Jetta with the license plate 267WVW from Enterprise in Salt Lake City, Utah, and then drove 522 miles despite not having permission to leave the state from the rental company. Again 6 months later between October 6th and October 15th, 2004, Keyes took a Southwest Airlines flight to Manchester New Hampshire from Washington, then rented a Kia Amani (license plate 1230139) and drove 1,745 miles, this time getting permission to cross states lines first. Given his history with traveling far distances to commit his crimes, it is likely that he committed a serious crime during these time periods.
Murder of Bill and Lorraine Currier
On June 2nd, 2011, Keyes flew from Anchorage, Alaska to Chicago, Illinois through Alaska Airlines, then rented a vehicle in Des Plaines, Illinois which he drove all the way to Essex, Vermont. Here, Keyes retrieved a "murder kit" he had hidden two years prior and then looked for an ideal place to target. Some items in the cache included premade ligatures, a propane camp stove, several bottles of water, duct tape, and latex gloves.
Bill and Lorraine Currier were a middle-aged married couple who lived in Burlington, Vermont. On June 8th, 2011, Keyes broke into the Currier's house and bound them before bringing them to an abandoned farmhouse that he scoped out the day before.
He brought Bill to the basement and shot him in the head when he yelled out "where is my wife?" before he sexually assaulted and strangled Lorraine in an upstairs bedroom. Their bodies were never located, though the place he indicated the bodies would be had been demolished. After the murders, he relocated his kill kit to Parishville, New York where authorities retrieved it after he confessed to where that particular kill kit was. Several more are thought to still exist.
After returning the rental vehicle, Keyes took a Continental Airlines flight from Chicago, Illinois to San Francisco, California before flying back to Anchorage, Alaska a few days later.
Arrest, Imprisonment, and Death
On March 13th, 2012, Texas Highway Patrol located a vehicle matching the description of his rental vehicle at a Quality Inn & Suites parking lot in Lufkin Texas. Since it was the only hotel near the last place he had tried to use Samantha's boyfriend's debit card, authorities had already asked for the house list from the hotel's front desk. Texas ranger Steven Rayburn informed the Texas Department of Public Safety of his find before doing a visual inspection and finding that there was a barcode sticker on the vehicle typical of rental vehicles. He also noticed pink clothing that he assumed was a woman's belongings. He then maintained surveillance of the vehicle. Within 15 minutes, Keyes exited room number 215, and put items in the rental's trunk. Police determined that room 215 was registered to an "Elijah Keyes", an alias Keyes was using. Shortly after, Texas ranger Rayburn pulled Keyes over under the suspicion of the Arizona, New Mexico, and Texas fraudulent ATM withdraws, along with speeding.
Keyes soon became agitated and nervous, sweating profusely. Keyes then stated that if he was going to be kept much longer he wanted to call his brother who had his daughter in another vehicle. Texas ranger Rayburn suggested that Keyes do that since he would not be able to leave anytime soon. On Keyes, authorities found Samantha's boyfriend's debit card.
Four days later Keyes admitted to using the card but claimed that an unknown person had left a bag which contained Samantha's cellphone and her boyfriend's debit card in the bed of his truck while it was parked in his driveway. Obviously, this was not true. Soon after, he began actually admitting his crimes. Since much of what he has told authorities has been confirmed, his confessions are deemed credible. Despite this, Keyes was very careful about what he said so that he could use his divulging of information to his benefit. He wanted the death penalty and to not be tried for other crimes besides Samantha's, as well as keeping the information of the cases away from the media to protect his daughter. Before he could confess to everything, Keyes committed suicide just two days after telling investigators that he was becoming impatient with the process and that he was displeased about information being leaked to the media directly after he confessed it to them. Under his body authorities found a suicide letter than gave no new clues and 12 pictures painted in Keyes's blood, thought to represent his 11 victims and himself.